Cruse Investments was founded by John Cruse with one purpose—to take the mystery out of investing and simply our client's financial lives.
We work closely with our clients using a consultative process to help them grow and protect their wealth and achieve their most important financial goals with cost-efficiency and reliability.
Everyone has a unique set of goals and objectives. Some clients are looking for help with their retirement planning, others are simply searching for the best way to structure their investments. Cruse Investments tailors each investment plan to meet the unique needs of each of its clients.
Our mission is to be the trusted advisor for all aspects of our clients' financial lives. Our founding principles tell it all:
Open and honest communications
Responsible, professional service
Unbiased financial advice
Our clients' interests always come first
As fully independent financial advisors, we are not restricted to any investment product or service and work exclusively for the benefit of our clients. As registered investment advisors, we have a legal fiduciary obligation to act in each client's best interests. We care deeply about helping our investors achieve their goals and objectives and endeavor to provide them with the highest-quality service and guidance.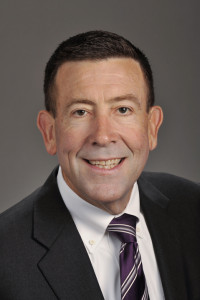 John Cruse, founder of
Cruse Investments